Ear Piercing in Saltash
We provide an ear piercing service where we use Caflon ear piercing products, you can choose from gold or silver plated studs with crystal stones. Our educated, qualified and experienced ear piercing therapists will ensure that you are feeling completely calm when having your ears pierced, we will also advise you on aftercare as well as provide you with aftercare lotion. Our ear piercing service is fast, gentle and our aim is for you not to feel any discomfort. Please note that we only offer ear lobe piercings. Our caflon ear piercing earrings are pre-sterilised and for increased comfort we use only piercing earrings with sharp posts, along with piercing instruments that are smooth and quick. Anyone under the age of 16 must be accompanied by a parent or guardian.
Children's Ear Piercing
We are highly experienced with children's ear piercing, at Glow we will make sure that each child is welcomed, relaxed and comfortable with the procedure. We make sure that both you and your child are happy with the positioning of your piercing and then use her individually packed and pre-sterilised tools to to perform the ear piercing. Afterwards, we go over care for your new piercing including guidelines and provide you with aftercare lotion. We even have a jar of lovehearts for you to regain sugar and energy after.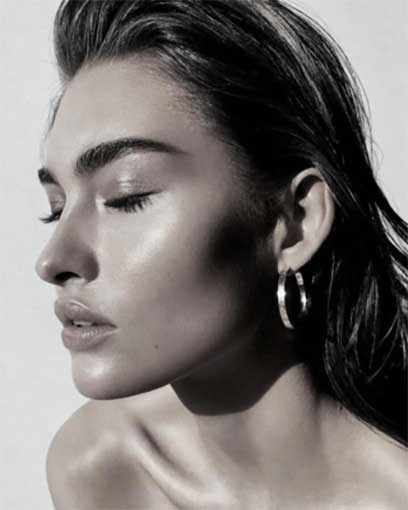 Today my little lady got her ears pierced. Thank you Glow Lash & Brow Bar for making Alina feel very calm and relaxed, I would highly recommend!
Friendly and helpful, and fantastic decor in salon. Just an all round brilliant service!
Always a warm welcome and I have never had one problem with any of my long list of treatments!
Become a Member
Join the club and receive offers and prizes and be the first to find out about our latest tips and trends, competitions, news and events. It's free to join!