Shrinking Violet Body Wrap in Saltash
The Shrinking Violet Body Wrap works by targeting different problem areas that affect your weight loss. It combines different weight loss techniques targeted at fat reduction and body toning. This body wrap uses the fat busting Shrinking Violet slimming soluation to reduce fat, and then takes care of leftover cellulite, fat deposits and water weight through lipo massage and the body wrap. 
Other than fat reduction and body toning, the Shrinking Violet Body Wrap focuses on detoxifying the body which ensures that your results are quick and long lasting. Shrinking Violet does not rely on dehydration or water loss for its results. 
Our Shrinking Violet Body Wrap's main ingredient is an active phospholipid complex, which is pre-blended with essential oils containing a cellulite blend. Shrinking Violet is painless and effortless, and combined with Bridie's skillset and experience, can successfully remove inches in your problem areas. The Shrinking Violet technique is so powerful, a 60 minute session can shrink your waistline by up to 2 inches. The amount of reduction varies depending on your build, however, many of our customers may reduce by at least one while size after their first treatment. With Shrinking Violet, immediate results can be seen.
Shrinking Violet works on the thighs, buttocks and abdomen, and is a Tibby Oliver creation. This miracle working treatment contains active ingredients which has refirming and anti-cellulite properties. Our Shrinking Violet Body Wrap carries on working with its fat busting ingredients and continues its magic 72 hours after your treatment. 
What is the Shrinking Violet Wrap?
The Shrinking Violet Wrap is a pure polythene casr product. The wrap is designed to be able to stretch and lock, and is 100% recylable and contains no toxins or PVC. This is used in many medical applications and is unlike cling film, although it has a similar appearance. The Shrinking Violet Wrap is designed to be manipulated.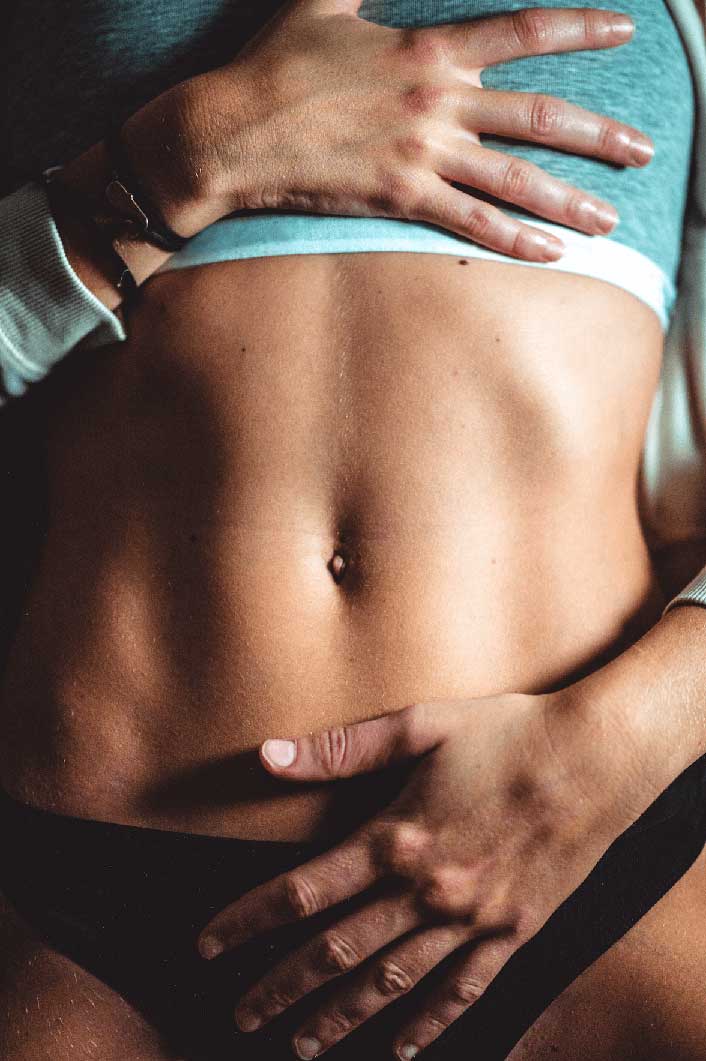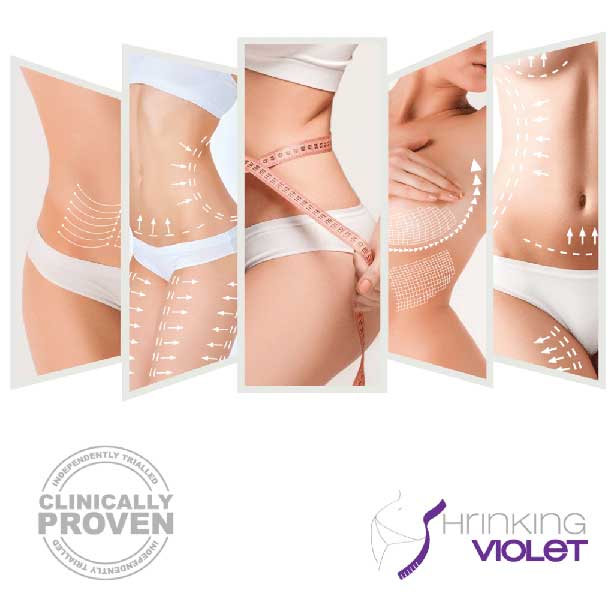 Shrinking Violet Procedure
This treatment starts with a brief consultation with our fully certified and educated Shrinking Violet therapist Bridie, where she will talk you through the treatment and your desired target areas. Bridie will then wrap your targeted areas in the fat busting body wrap, and then use a body brush to stimulate your circulation and take your measurements. Oil that is designed to boost circulation and aid lymphatic drainage will then be applied. This oil contains Grapeseed oil, Jojoba Oil, Lavendar Essential Oil and the miracle maker – phosphatidycholine, which is a chemical substance that triggers lipolysis. Lipolysis is the process of breaking down certain fats from cells so that they can be processed by the liver. 
The wrap is then applied and after being helped onto one of our comfortable beauty beds, Bridie will then wrap foil blankets around you in order to keep heat in. This is now your time to lie back and relax, where Bridie even offers a facial for complete indulgence. After relaxing for an hour, the wrap is removed, revealing a svelter silhouette. Bridie will then reveal your new measurements, and will advise you on your Shrinking Violet plan along with aftercare.
Tibby Oliver Professional 
Tibby Oliver was founded in Lancashire and their ethos remains to innovate exceptional unique beauty products that are all-encompassing to their clients. Shrinking Violet is one of Tibby Violet's revolutionary inch loss solutions which have taken the world by storm since its launch in 2012.