Makeup in Saltash
Glow Lash & Brow Bar's makeup artists are highly talented and experienced professionals, who work on makeup treatments for weddings, parties, special occasions, photoshoots, proms or just because you want to look and feel beautiful. Glow Lash & Brow Bar strive to push the boundaries of beauty in the latest techniques, practices and trends. We will provide you with a makeup service that is bespoke, professional and tailored to you. The Lash & Brow Bar provides 1:1 or group makeup lessons, which can be booked for you or purchased as a gift voucher, our makeup artists can also travel to you, regarding notice and availability. 
Bridie Charlesworth is our in house makeup artist, who is highly professional, friendly and experienced, with 15 years in the beauty industry. Over the years Bridie has accrued a long list of returning clients, which includes brides, bridal parties, hen parties, people seeking makeup lessons and models, as well as people who are in need of looking particularly beautiful for nights out and special events- whatever the occasion, Bridie will create a look you will love. Bridie specialises in timeless glamour makeup, making her the perfect fit for weddings and events, where she will talk with you to work out your desires and tastes before putting together your bespoke makeup look. Bridie is also highly friendly, confident and approachable, where she provides a makeup lesson service, which is designed for small groups and 1:1. 
As a result of popular demand in our makeup services, Bridie was joined by Danielle Northcott, who is exceptionally talented and keeps up to date with all the latest techniques, looks and trends. Danielle's work receives nothing other than extremely positive feedback, which could be a result of her strong foundation of returning clients, which is still rapidly growing. Danielle is uniquely creative and has performed an array of makeup treatments covered an assortment of colours, techniques, practices and looks, so don't be afraid to show Danielle your makeup desires, where will create a look which is completely tailored to you and your unique feautures. 
Wedding Makeup
Glow Lash & Brow Bar creates beautiful bridal makeup, which is expertly designed and applied by Bridie and Danielle to ensure you look and feel our absolute best on your special day. Our expert makeup artists can create any makeup style you desire, which they will tailor to enhance your features and natural beauty. Therefore whether you desire a look that is completely natural or dramatic, our artists will create stunning bridal makeup for you and your bridal party, exactly how you'd like it, which will last from application to your last dance! If you are interested call, email or Facebook message the Lash & Brow Bar.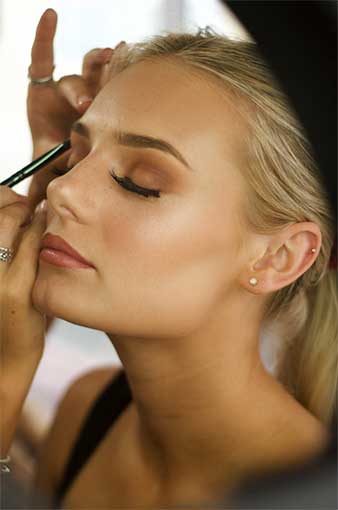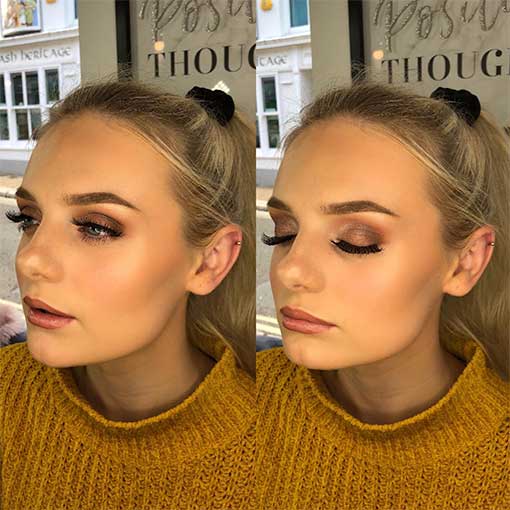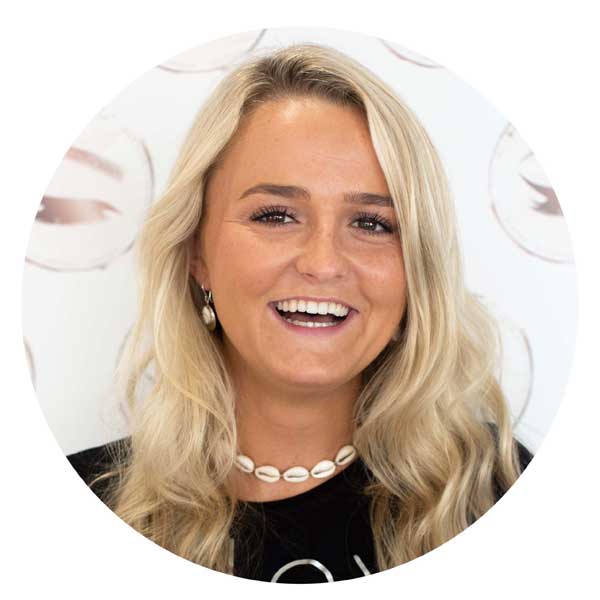 I had my makeup done at the Lash & Brow Bar and it is so beautiful inside. Upon arrival I had a glass of bubbly and Danielle did a fabulous job with my makeup, she is so lovely and welcoming. I absolutely loved my makeup and had so many compliments. I will definitely be coming back.
I was lucky enough to have Bridie come and do my makeup for my birthday, and wow what an amazing job she did. I felt like someone had put a magical filter over my face when I looked in the mirrir, she is truly amazing. I looked and felt like a Hollywood star. Highly recommend Bridie.
Amazing service. I had my makeup done by the lovely Danielle who did a fabulous job, so lovely. Highly recommend. 
I highly recommend a makeup lesson by Bridie. Bridie was so thorough and I learnt so much. Thank you Bridie for teaching me the skills to do my makeup for both day and night, this lesson really boosted my confidence.
Become a Member
Join the club and receive offers and prizes and be the first to find out about our latest tips and trends, competitions, news and events. It's free to join!