Lash Lifting & Tinting in Saltash
Lash lifting is a semi-permanent treatment that curls your lashes upwards, whilst lash tinting darkens and deepens your natural lashes, which creates a dramatic curve. These two treatments together creates the illusion of natural lashes that are perfectly curled as well as visibly darker, longer and thicker. With over ten years of experience in lash artistry, we provide a lash service that is bespoke and completely tailored to you. Lash lifting and tinting is perfect if you prefer a low-maintenance makeup routine.
What is the lash lift procedure?
Your lash lift will start with one of our beauty therapists seperating your upper lashes, where they will then apply a silicone pad to your upper lid. They will then glue your lashes to the pad to start shaping your lashes into a deeper curl. Lash lifting creme, treatment solution and conditioning serum are then applied, where your lashes will then be left to lift and curl for an hour. Your longer, thicker and curled lashes will then be revealed.
Our friendly team of lash professionals includes Morgan, Bridie, Rachel and Lauren, who are all qualified, educated and experienced in lash lifting and tinting, and have received nothing other than 5 star feedback since joining the Lash & Brow Bar. Our professionals will dramatically enhance your natural lash length, thickness and curl, and visibly darken your lashes to achieve your desired look.
How long does a lash lift last?
Our lash lifts last for 6 – 8 weeks, this depends on how quickly your lashes grow and regenerate, as well as how much care you take of your lashes. You can still wear mascara as well as rub your eyes and this will not affect your lash lift and tint results.
Lash Tinting 
Tinting is a semi-permanent dye for your lashes, which creates the illusion of mascara without actually having to apply it. Lash tinting darkens and intensifies the colour of your natual lashes, in order to create a more dramatic look. If you have naturally light or blonde lashes, you'll see a huge difference with our lash tints. However, this treatment is still effective and visible with darker lashes, as it will tint the ends of your lashes, which are usually lighter and therefore not as noticeable. This treatment only takes 15 minutes, making it the perfect add on to our lash tinting service.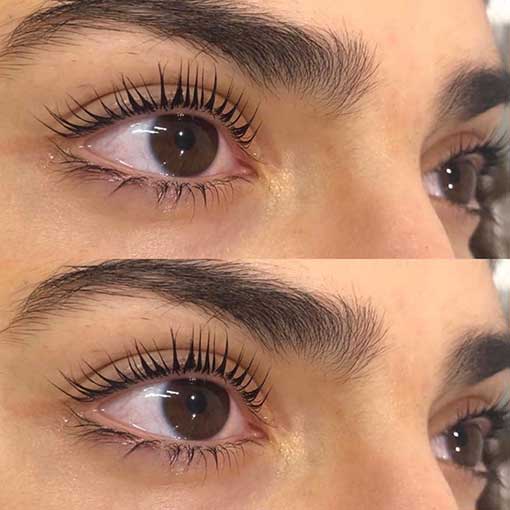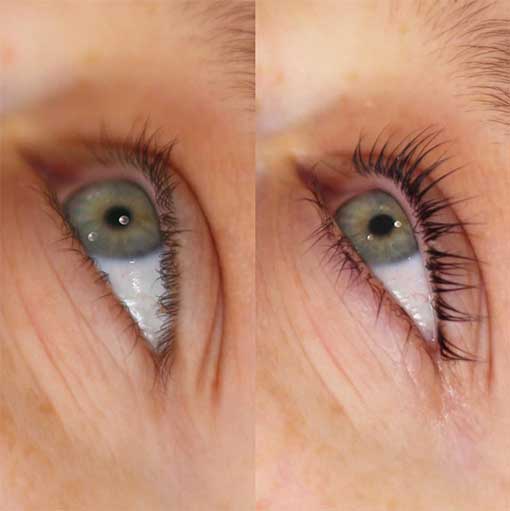 Absolutely in love with my lash lift and tint. I feel so much better going to work as we're not allowed to wear makeup. Thank you so much Bridie, I love them.
What a professional and gentle service by Morgan. Thank you so much for my lash lift and tint, I am so impressed with my results.
Delighted with my lash lift and tint today. My first one ever and I already have people asking me if I'm wearing false lashes as they're so good. Thank you Bridie.  
Fully Qualified, Educated & Experienced Lash Lift Technicians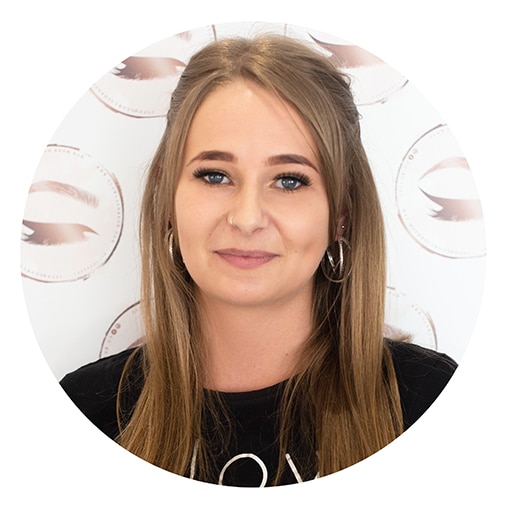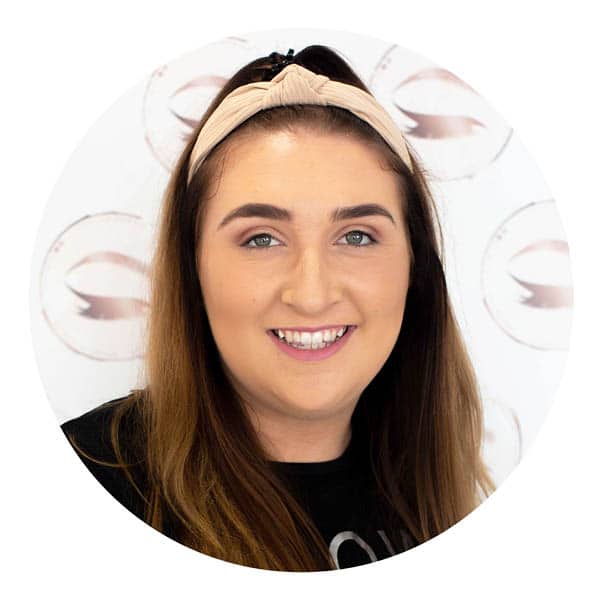 Become a Member
Join the club and receive offers and prizes and be the first to find out about our latest tips and trends, competitions, news and events. It's free to join!