Eyelash Technician wanted to work on a self-employed basis. Can be part-time or full-time but must have experience in lashing. Please call 01752 246885 or email [email protected]
Eyelash Extensions in Saltash
With over ten years of experience in lash artistry in Saltash & Plymouth, Glow Lash & Brow Bar offer a bespoke lash service completely tailored to you. Our friendly team of professionals are dedicated to creating beautiful Classic eyelash extensions, Hybrid eyelash extensions and Russian eyelashe extensions that will enhance your natural beauty.
Glow founder Lisa Watson and the Glow Lash & Brow Bar team are experts in applying high-quality Cashmere Lashes with stunning results. Lisa's team includes Morgan Brady who receives nothing but 5-star feedback for her lash work, and has a strong foundation of returning clients, that is rapidly growing.
High Impact Lashes and no need for Mascara
Our individual lash extensions come in an array of different lengths, curls, fullness and thickness, and are tailored to your desired style: whether you want a natural, or dramatic look, or something in between.  The Lash & Brow Bar strives to push the boundaries of beauty in the latest techniques, products and trends. To prevent lash damage we encourage our clients to return for eyelash infills every 2-3 weeks which will extend the life of your lashes and keep them looking full. 
A wide variety of high-quality Lashes
We use the finest quality luxury lashes to ensure that you walk away from our salon feeling and looking your ultimate best. We provide a large variety of lash extensions, which are supplied from the leading eyelash brands, these include London Lash, Lash Base, Cashmere Lashes, Lash Heaven & KG Lashes. Our eyelash extensions come in an array of different lengths, curls, fullness and thickness, and are tailored to your desired style: whether you want a natural, or dramatic look, or something in between.
Benefits of Lash Extensions
Adds volume and fullness to your natural lashes

Enhances your eyes and natural beauty

Lightweight lashes

Natural in appearance

Time-saving on your makeup routine and no need to wear mascara

Lashes last 6-8 weeks with 2-3 week eyelash infills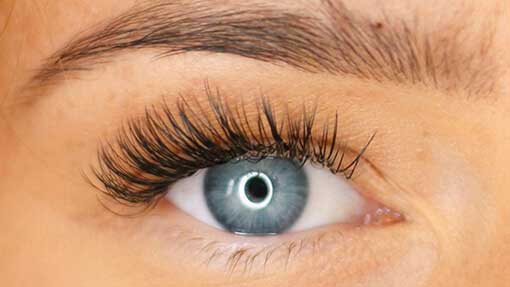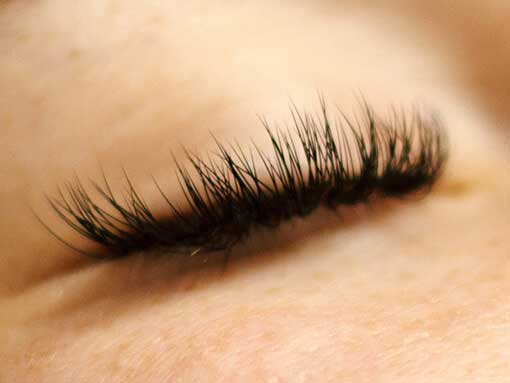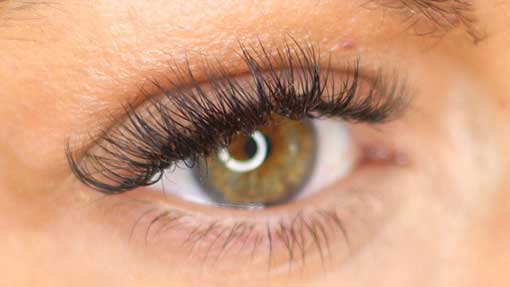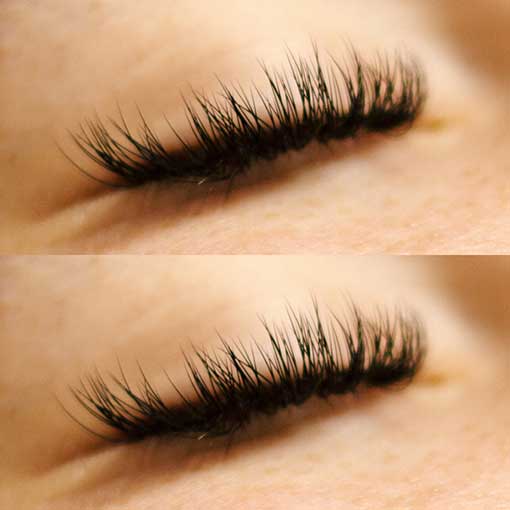 Do I need a Patch Test?
Yes. A patch test is required 48 hours before all lash extension treatments, we cannot perform any lash extension service without one. This is necessary to ensure that you are not allergic to our glue (allergic reactions are rare). Please pop into Glow Lash & Brow Bar for a patch test at least 48 hours before your appointment to avoid disappointment.
Do I need to pay a Deposit?
Due to the high demand for our lash extension treatments, we now require a deposit when you book your appointment. Deposits can be paid by cash, card or by BACS either by calling or popping into the Salon. If you are booking online you can make your deposit payment during the booking process. Your payment will be receipted and appointment confirmed via email.
Eyelash Extensions Aftercare
Do not sleep on your front
Shampoo your lashes
Use your lash brush twice a day
Avoid using oil-based products around your eyes
Have 2-3 week infills at the Lash & Brow Bar
Cashmere V Lashes – £10 Off Limited Time Only
Cashmere V Lashes are made up of 2 lash layers joined at the base. The V shape achieves a crisscross effect, creating a fluffy, dramatic and wispy look. These Lashes are perfect if you want a fluffy and wispy effect and want that extra-long lash look without adding too much burden on your eyes. V Lash technology is best for ultra-light lashes, enabling our lash experts to double/ triple the volume of your natural lashes. This also promotes longer lash retention and creates the illusion of drama and texture.
Unlike normal Classic Lashes made of round fibres, Cashmere Lashes are incredibly soft, silky and luxurious to touch, and comfortable to wear. Cashmere Lashes weigh 70% less than regular mink lashes and create full defined fluttery lashes on all eye shapes. Our Cashmere V Lashes easily fill gaps and achieve wispy textured layers. We are currently offering an introductory price of £45 instead of £55 on our Cashmere V Lashes.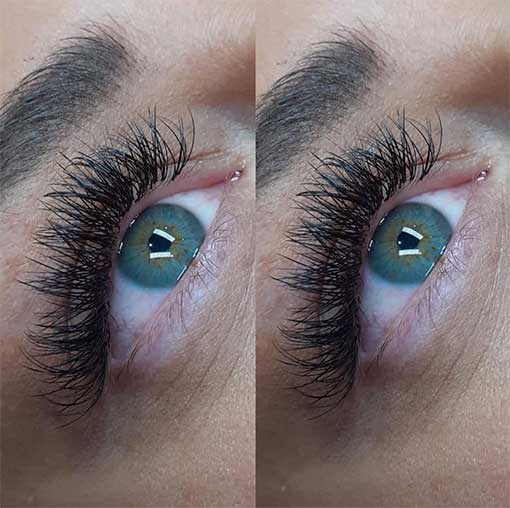 The Lash Shop
All of our Lash Products and Eyelash Serum can be purchased in our Salon, or through our Facebook Shop.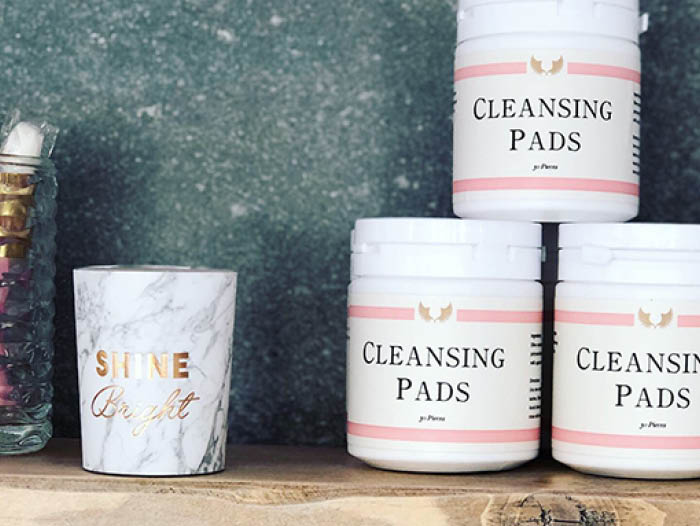 Lash Heaven Cleansing Pads £9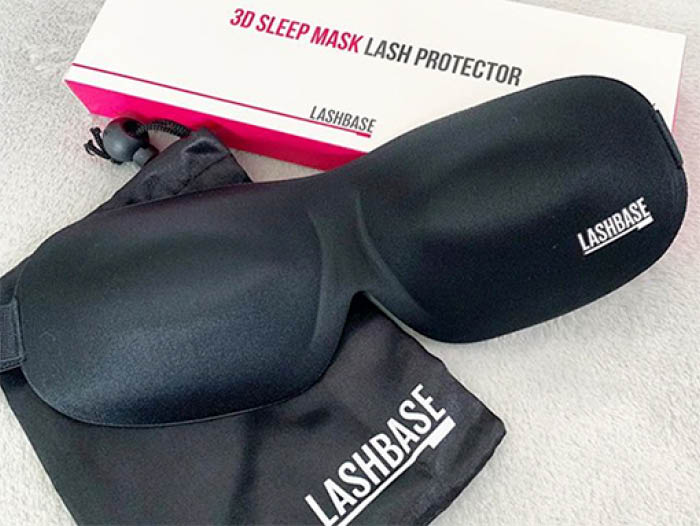 Lashbase 3D Mask Lash Sleep Protector £12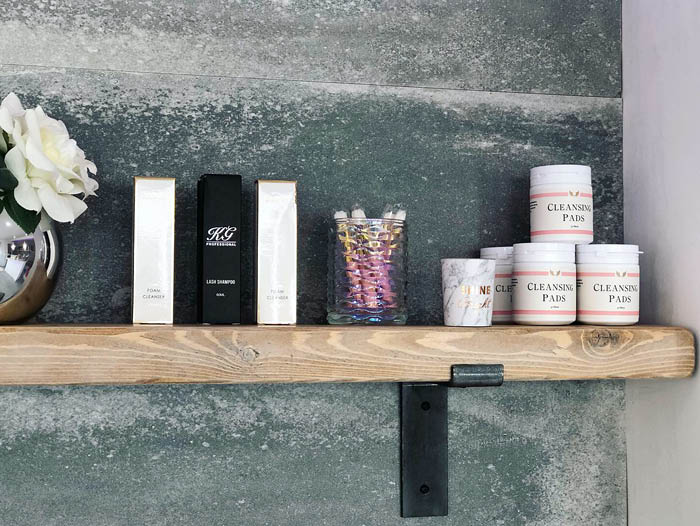 KG Professional Lash Shampoo & Foam Cleanser £20 each
Lash Extensions by Morgan
Loving my new lashes! I enjoyed my treatment with you Morgan x
Fabulous place to go to. I have my lashes done by Glow and they always turn out amazing, I am so happy with them. All the staff at Glow are so friendly and I always feel relaxed.
Very professional service provided by Glow. Totally love my lashes and really pleased with the results.
I have been having my lashes done by Lisa for years and I wouldn't go anywhere else, my lashes are more than perfect everytime. All the girls at Glow are always welcoming, friendly and helpful and always give 100%.
I have been having my lashes done by Lisa for months and they are always amazing. Lisa and the girls are fantastic and the salon is just beautiful, such a relaxing environment.
Fully-Qualified, Educated & Experienced Lash Technicians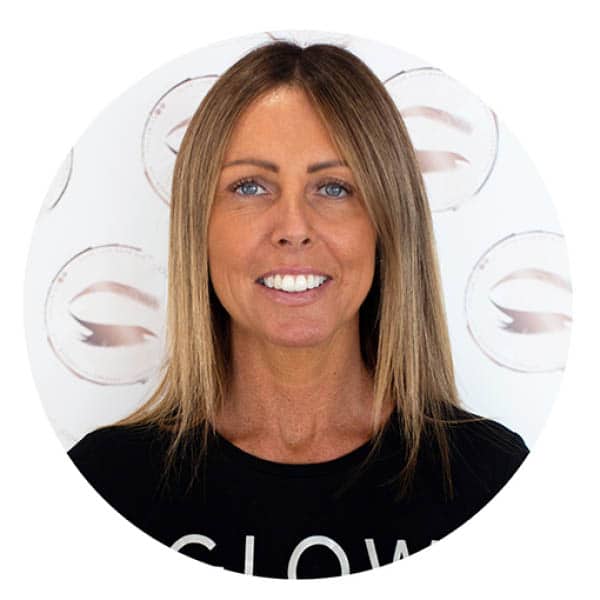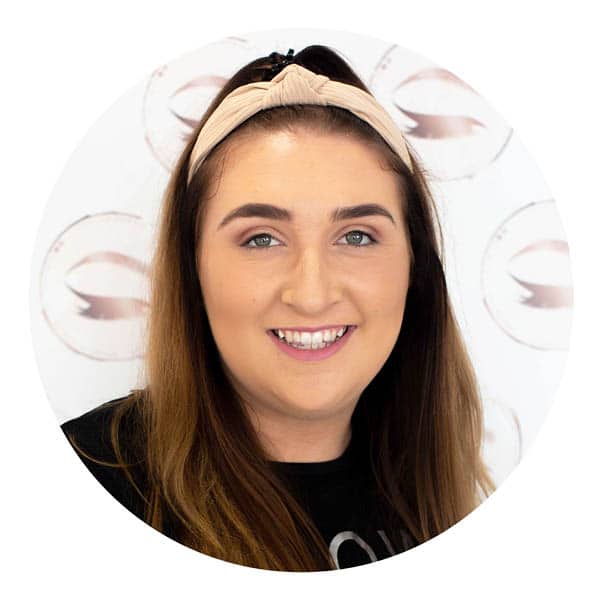 Types of Eyelash Extensions 
Classic Eyelash Extensions
Classics consist of one synthetic lash to one natural lash. Covering 90% of your lashes, this style of lash extensions is popular with new clients as you can start with classic lash extensions and then our lash experts can work hybrids or Cashmere V lashes into your lashes to create a more dramatic and fuller look.
Hybrid Eyelash Extensions
Hybrids are a mixed set of Classic and Russian lashes. Hybrid lashes create the definition of Classics with the added fullness of Russians – giving you the best of both worlds. Our Hybrid eyelash extensions are extremely popular with our clients as they achieve a wispy, natural lash line with a touch of volume and drama.
Russian Eyelash Extensions
Russian lashes are the fullest set of eyelash extensions, as they involve applying a fan of lash extensions to one lash. Therefore, instead of the 1 synthetic lash to 1 natural lash ratio of classic lashes, you will have 3 to 5 synthetic lashes to one natural lash – creating a fluffy look with maximum fullness.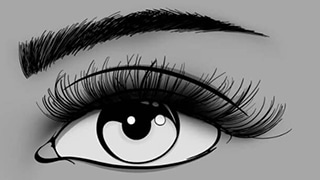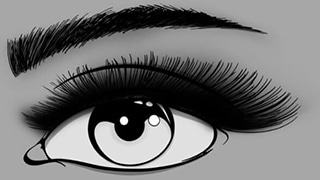 Become a Member
Join the club and receive offers and prizes and be the first to find out about our latest tips and trends, competitions, news and events. It's free to join!