BB Glow in Saltash
Using Microneedling Therapy the goal of BB Glow is to lighten and smooth your skin tone. This treatment is made from intense whitening power and smoothing effect qualities. By choosing BB Glow, you are choosing a safe and intensive skin treatment that restores a glowing and luminous look without using makeup on the skin. 
The BB Glow Treatment provides more visible benefits than most other facial treatments. It provides immediate coverage and long-lasting beauty without overstimulating the skin. The results are – visible wrinkle improvement, even skin tone, and glow all at the same time.
BB Glow treatments help to reduce freckles and lighten the skin, along with discolouration of the skin caused by acne and age spots. Depending on the skin condition and amount of care taken, your first treatment lasts from three days to one week- additional treatments will lead to increased longevity and enhanced coverage, since we use a microneedling tool that penetrates the foundation into the skin, after several procedures the skin will have a BB cream effect that will last several months.
Benefits of BB Glow
Creates dermal damage without removal of healthy epidermis, meaning your healing rate is rapid

Enhances penetration of active ingredients 

Suits all skin types

Minimal downtime and discomfort 

Cost-effective compared to other ablative therapies 

Safer than other invasive therapies 

Minimal discomfort 

Gives a matte, flawless complexion

Creates skin brightening and lifting effect

Delicate and sensitive skin benefits 

Fades brown pigmentation and covers discolouration
Treatable Skin Conditions 
Hyperpigmentation 

Acne scarring 

Rosacea 

Ageing skin

Uneven skin tone 

Dull sallow skin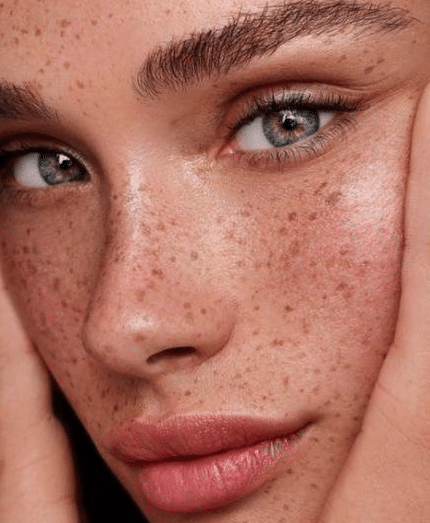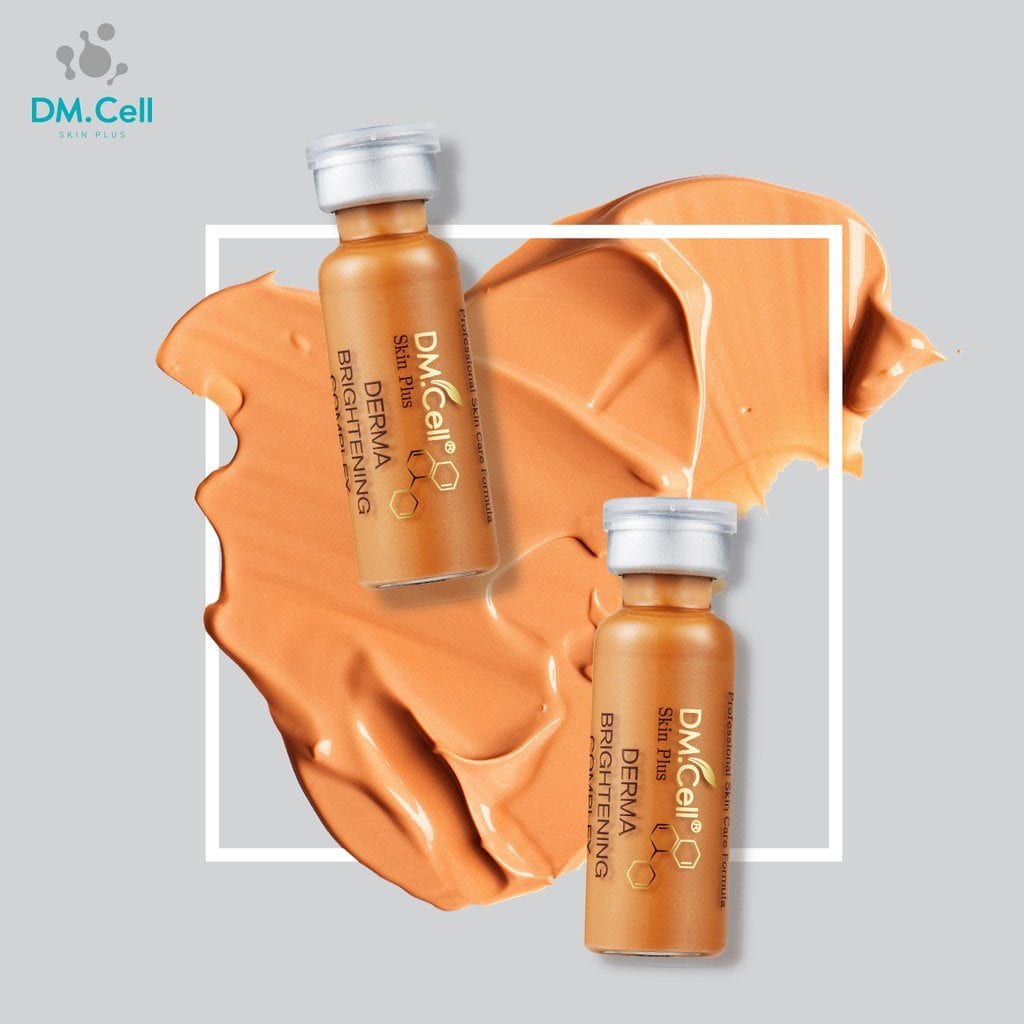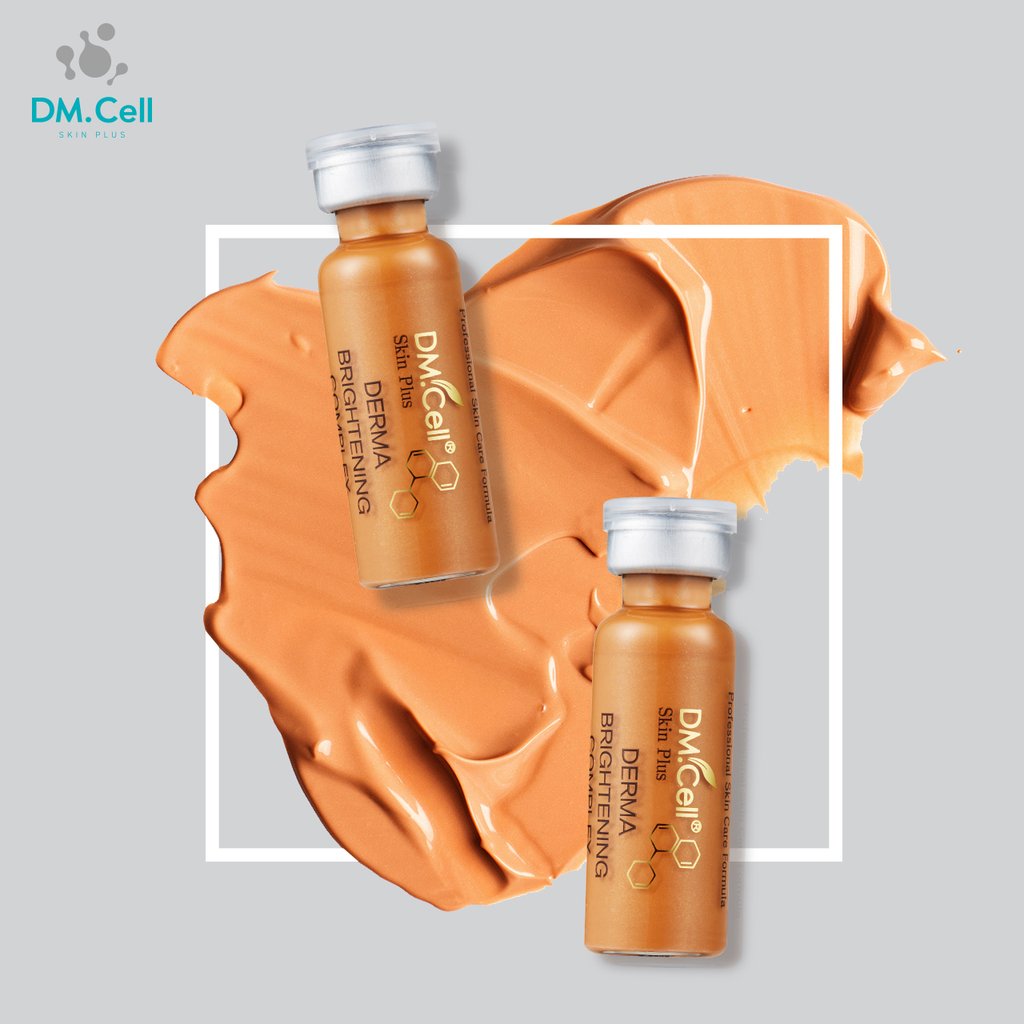 These images have been used from our suppliers Stayve
How Microneedling BB Glow Works
BB Glow is a procedure where we use a microneedling tool, and one of the products we use is called meso white serum. Meso white serum has a foundation in it, so it will give instant coverage, minimise the appearance of pores, and smoothen wrinkles. Meso white serum also has hyaluronic acid to plump the skin and give a radiant glow as well as vitamin C to treat hyperpigmentation and freckles. BB serum gives not only coverage but also treats the skin from inside. BB cream ampoules will blend and adjust to your skin tone rejuvenating and repairing your skin from the inside out.
What do we use?
Dermawhite BB Glow is a serum designed for safe and intensive skin lightening, wrinkle improvement, and anti-ageing. There are three shades of BB cream ampoules available – light, medium, and dark.
The closest shade of bb cream is selected and penetrated under the skin using a microneedling device with 0.25mm to 1mm needles. BB cream ampoules will blend and adjust to your skin tone rejuvenating and repairing your skin from the inside out.
Medical Microneedling for Targeted Skin Concerns 
As well as our flawless pigment serums, we also provide ampoules made from natural ingredients, which are individually designed to treat targeted skin concerns and impurities. Our ampoules are microneedled into to the skin before the BB pigment serum, to ensure that your skin is healthy and treated before your BB Glow finish. A radiant and glowing complexion always starts with healthy skin, which is why our ampoules are so important as they contain supernatural ingredients – ensuring that your skin doesn't only look flawless, but is revived and nourished. Our aim to treat your skin, not mask it – and that after your treatment plan and course of BB Glow is complete, your skin is so healthy and radiant, you will only need to use our targeted ampoules with no need for BB Glow.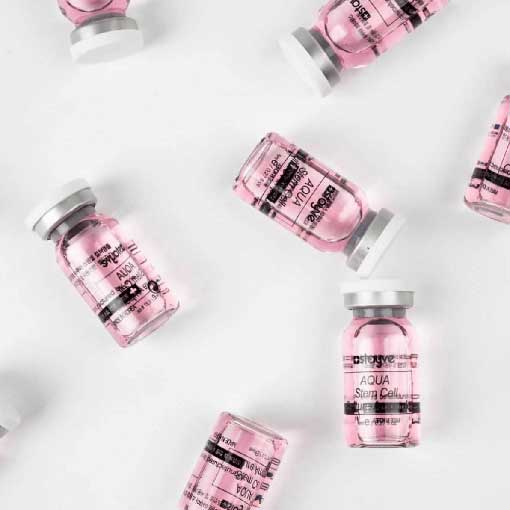 Aqua Stem Cell Culture Ampoule 
This ampoule moisturises dry skin through various plant extracts such as Vitus Vinifera (Grape), Callus Culture extract, Aloe Barbadenis Leaf Juice present in the formula. Hyaluronic acid provides deep moisture by pulling moisture into the skin, acting as both a moisturiser and humectant.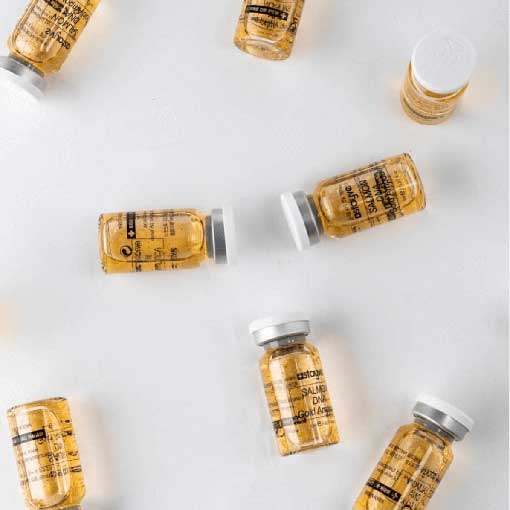 EGF Peptide Gold Ampoule
This ampoule is a highly enriched anti-wrinkle ampoule, which includes a large variety of plant extracts and niacinamide. This retrains tyrosinase, which produces melanic pigment, and brightens dark skin. You can directly use this on your skin and body, as it's so easy to penetrate deeply and quickly into your skin.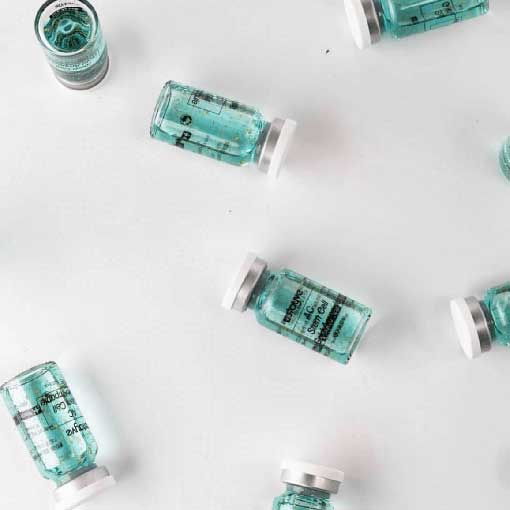 AC Stem Cell Gold Ampoule
This ampoule is the ideal product for people suffering from acne or skin irritation. It contains RH oligopeptide – 1 and ecetylhexapeptide – 8 which increases skin elasticity and provides anti-inflammatory, anti-bacterial, skin regenerative and wound healing benefits. 99.9% gold power helps to purify and brighten the skin. 
Charlett Lyne is our fully qualified, educated and experienced Skin Specialist and beauty therapist. Charlett has a strong background in the health and beauty industry, where she has covered most areas in Cornwall. Charlett provides a variety of skin treatments, which includes Dermaplaning, Skin Peels, Mesotherapy, 24K Gold Mask, LED Light Therapy, Microneedling and Collagen Induced Therapy. Charlett thrives on bringing you bespoke skin treatments, tailored specifically to your individual skin targets and needs, where she provides free no-obligation skin consultations. Charlett is frequently keeping up to date with the latest research and trends, where she regularly attends educational courses.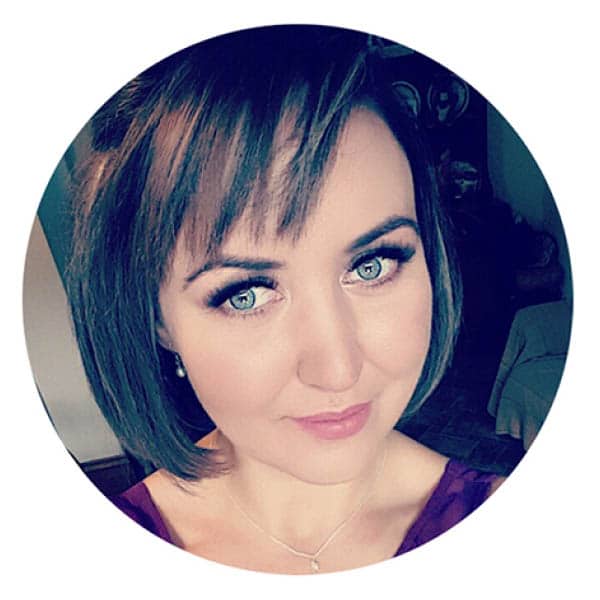 Become a Member
Join the club and receive offers and prizes and be the first to find out about our latest tips and trends, competitions, news and events. It's free to join!